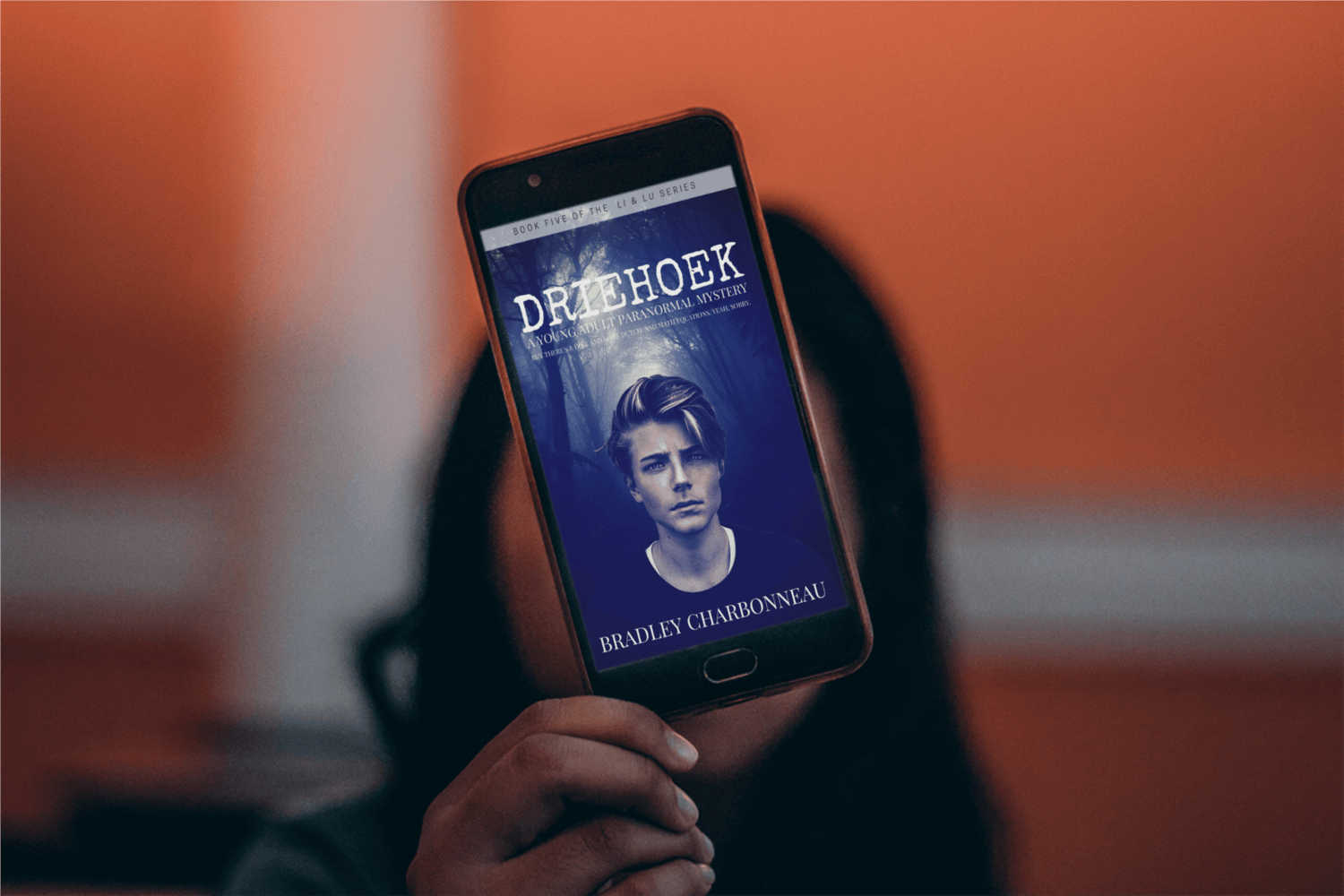 Driehoek
On Sale
Li & Lu are BACK.

They've been busy. Moving to Holland, enrolling in new schools, gathering paranormal powers, new basketball teams.

Apparently, Lu has been working on his paranormal abilities (who knew!? … that's a paranormal joke) while Li has been studying … math.

I know. I know.

Both seem preposterous. But which one sounds more feasible? Both defy conventional wisdom and I personally have no idea.
Remember:

I'm just the messenger.

I wish I could say that I came up with the storylines and weaved them into the perilous suspense thrillers that they have become. But alas, I just "download" the information and it comes through my fingers and onto the page.

A few words from Lu.

A comment from Li.

And we're off to the races.

You see, they are boys. They don't communicate. Well, not in the way girls do. Most boys use two syllables and call that dialogue. Others, like Lu, can't be quieted even with an acoustic foam cube.

I digress.

Li & Lu are back.

They're ready for action.

And yet again, the dog. The poor dog. He means well. But he just manages to get into trouble. Then again, he's a dog.
And they are boys. It's a mathematical certainty that there will be adventure.

Li & Lu are going to work together like never before. They're almost friends. They almost like each other.

Almost.

Welcome to book number five of Li & Lu.