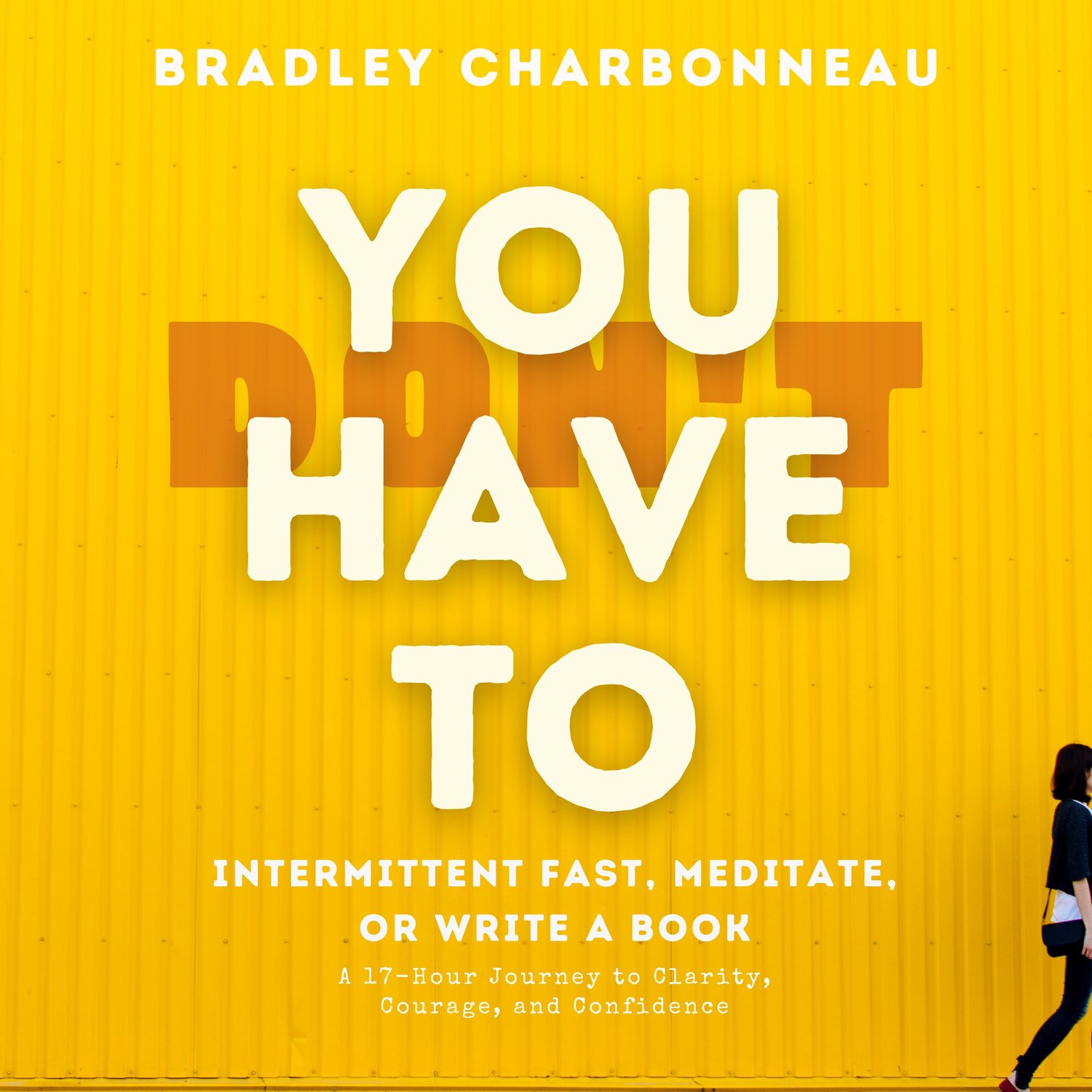 You Don't Have To Intermittent Fast, Meditate, or Write a Book (audiobook)
On Sale
You don't have to buy this book.
Your don't have to listen to me, read my work, or follow anything I suggest.

Death and taxes.
Those two you have to do.
But the rest?
It's up to you.
If you want to, if you choose to, if you decide to.
Then (and only then) do you have a chance of succeeding.
Otherwise, why bother?A Free Pass
This book is your free pass to NOT do these things (write a book, meditate, intermittent fasting).
If you don't want to do them, don't do them. If they just don't feel right, don't do them.But when it does feel right?
When it's not because someone told you to or your neighbor said you should or your brother will laugh at you if you don't?
Then yes.
These three practices have changed my life in ways I could have never imagined. They might not work for you. You might hate them. Then don't do them, don't read this book, and move along.
And own your decision.
Decide what you want and do that.
It's not a question of have to. It's a question of want to.